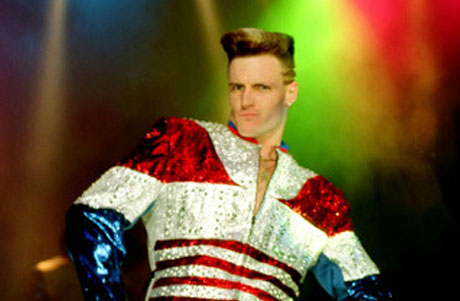 Who could have known that Vanilla Ice would have been giving you a message of sustainability, 22 years after that famous – and infamous in the case of the Jedward cover – 'Under Pressure' sample was first released?
Now obviously, it wasn't an intentional message of saving the environment on Vanilla's behalf, but thanks to a new programme called Ice these sustainable choices could be easier than ever to make for almost everyone.
Ice have identified products and services that are sustainable – including travel, groceries, clothing and utilities – and have created a one-stop shop for all of them, making it easier for you to purchase in a way that could help to minimise the harm done to the environment.

Rewards for Making Sustainable Choices
We know what you're thinking: how can Ice help to keep our planet green? There's a very simple answer to this question – and it doesn't involve freezing Gotham to populate it with Poison Ivy's plants – by rewarding you for making the most sustainable choices possible.
And because budgets are tight and it can be hard to choose the 'morally better' purchases, Ice is literally putting cash in your pocket for making 'green' choices in the form of their Ice Points system.
These points allow the user to pay for sustainable and energy saving products – either combined with cash, or in full – meaning you could come away with a great discount on something that will help to preserve the earth just a little bit longer for future generations.
Some 'Cool' Partnerships
To make sure that all of the products purchased through Ice are good for the environment, they have a team of environmental researchers who assess all the policies and practices of their potential partners, carefully selecting those that meet and surpass the required criteria.
Products that are fully recyclable or fair-trade are chosen for their reduced impact on the planet, while companies are chosen based on their policies that help to reduce the carbon footprint that they cause and their compliance with environmental standards as set by the Energy Saving Trust (EST), Forestry Stewardship Council (FSC) and other such organisations.
Current partnerships held by Ice include John Lewis, Arriva, Marks & Spencer, Green & Black's and Eurostar, amongst many others.
Going Green?
So, is this the right thing for you?
If you'd like to be actively rewarded for trying to save the environment – or want to start going green – and want to possibly save some money at the same time, Ice's points system could be the right up your street.
With new partnerships being formed all the time, you'll never be short of a way to gain more points over time. And all whilst saving the planet.